Create your

digital space

to animate B2B communities
With inwink Community, create in a few moments a space 100% dedicated to your brand, reserved all year long to the members of your communities.
These renowned brands have chosen inwink for their community
Manage members according to your goals
Gated, public, or in-between. Thematic, unbranded or branded for customers, partners, internal audiences or for the alumni network. Free or fee based. Organize and manage your communities according to your marketing objectives.
Create your own access management rules and as many membership levels as you want!
Content creation and publication
Simplify and centralise your content management operations
Provide various types of exclusive content for your community members — articles, video, podcasts, downloadable resources, presentations, and exclusive webinars.
Public content? Partially visible? Only for certain categories of members? Define the target audience for each content.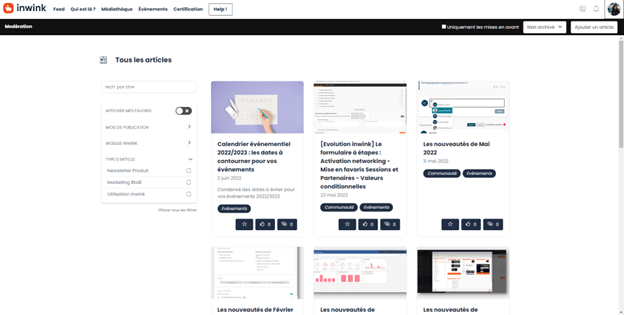 Manage your marketing actions efficiently
Measure the performance of each content piece with precise tracking: what are the most popular contents? Which content sparks the most conversation? Who engages with what?
Group your content under themes for better organisation and seamless navigation.
As an administrator, you can moderate the content published by the members with real-time notifications.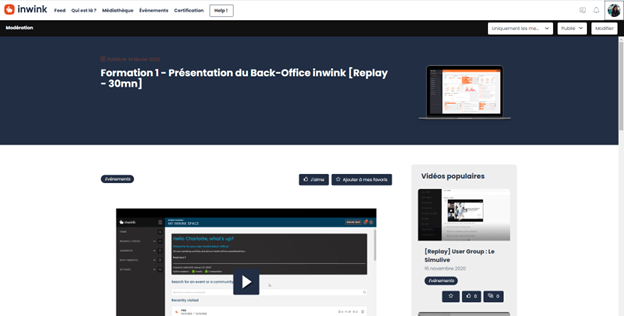 Keep your community informed on the latest happenings
The community newsfeed gathers all the latest news, announcements, and member reactions.
Highlight your key messages, promote new content and upcoming community events.
Entice members to post, share and comment. With the administrator moderation tools you ensure that the newsfeed remains a safe place for the community and your brand.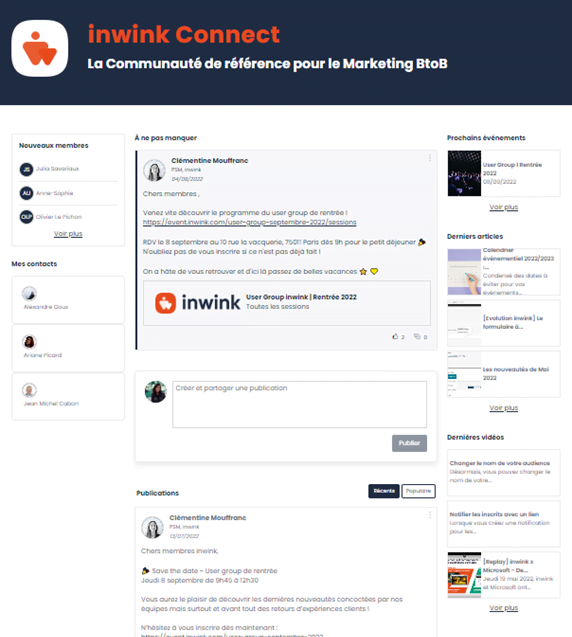 Networking between memebers
The strength of a community is its members and their connections
They can also tag each other in posts and comments.
As the administrator you can define different access levels to networking and who can find, connect, and exchange with whom.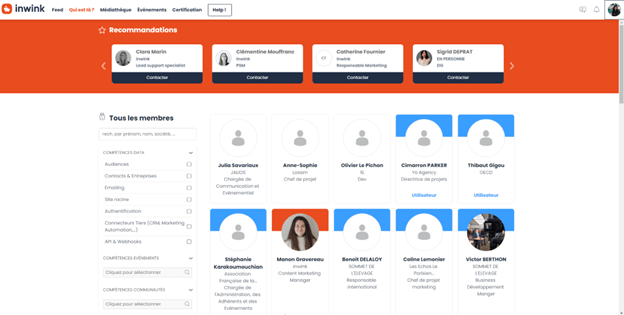 Instant set-up of webinars and on-demand video management
Organise exclusive online events for your community members
The integrated webinar tool guarantees a seamless online event management and streaming with just a few clicks.
Replays can be automatically generated at the end of the live event to enrich the content of your community.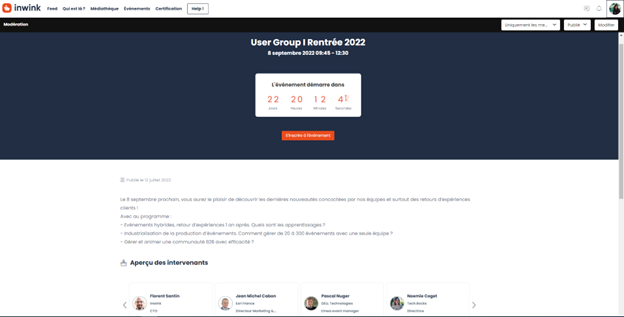 Seamlessly broadcast your audio content
House your podcasts on the community and stream them to the podcast platform of your choosing by simply generating the RSS feed.

Groups, clubs, and sub-communities
Cater for the needs of different member segments under one roof
To ensure you cater for the specific needs and interests of different member segments, you can create sub-groups within your community and invite members to join likeminded peers to discuss and follow a specific thematic.
You can manage access to these groups in a precise way: public, moderated, by invitation, private.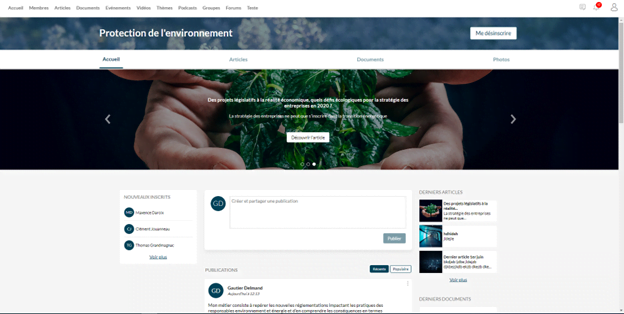 Create an environment of sharing, exchange, and advice
The discussion forum is a central place of exchange for your community. Members can start their discussion threads to gain advice, share best experiences and debate. The searchability of the forum makes it easy for members to find what they are looking for.
For community managers, the discussion forum is a valuable channel to generate conversation and gain insights & feedback of the organisation's products, services, or initiatives.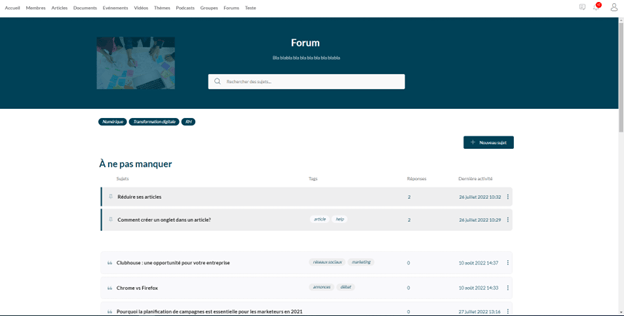 Build your community's website in a few clicks.
With the integrated, no-code CMS you create the layout, structure and pages of your website easily and quickly.
As a fully white label solution, your online community will look the way you want it to, respecting the visual identity of your brand.
Your community platform contributes to your brand image and increases your referencing. The inwink CMS will allow you to create your community website, but also directly manage your institutional website bringing together the management of your different websites within a single platform.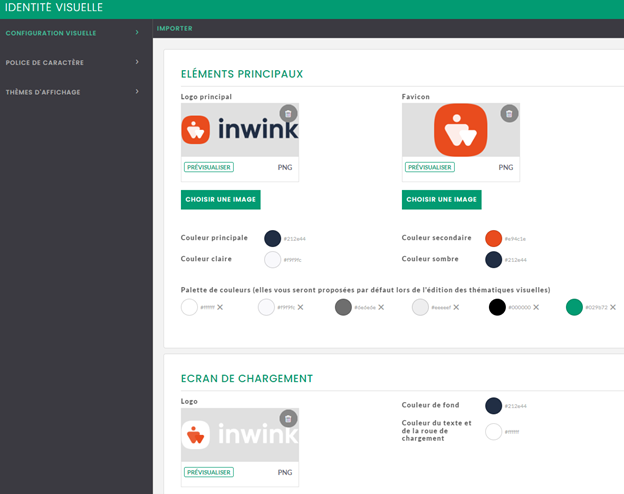 Centralise and automate communication with your members
You have access to a library of email templates, or you can create your own custom templates with our integrated emailing tool.
Set up email triggers and automated notifications to further drive your community's engagement.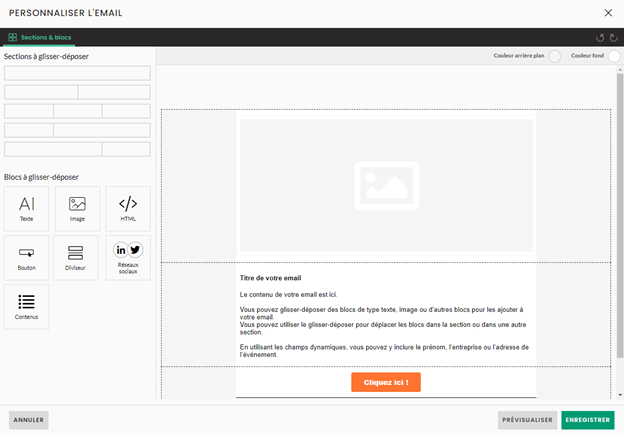 Dashboarding and operational analysis
Drive your community effectively
Understand what makes your members tick thanks to detailed tracking of their activities within your community platform.
Your customisable dashboards allow you to always have an overview of your community's level of engagement and precisely monitor the KPIs necessary to continuously optimise your actions towards them.