With inwink Event Engagement, encourage the engagement of participants and partners on site, online or in hybrid mode.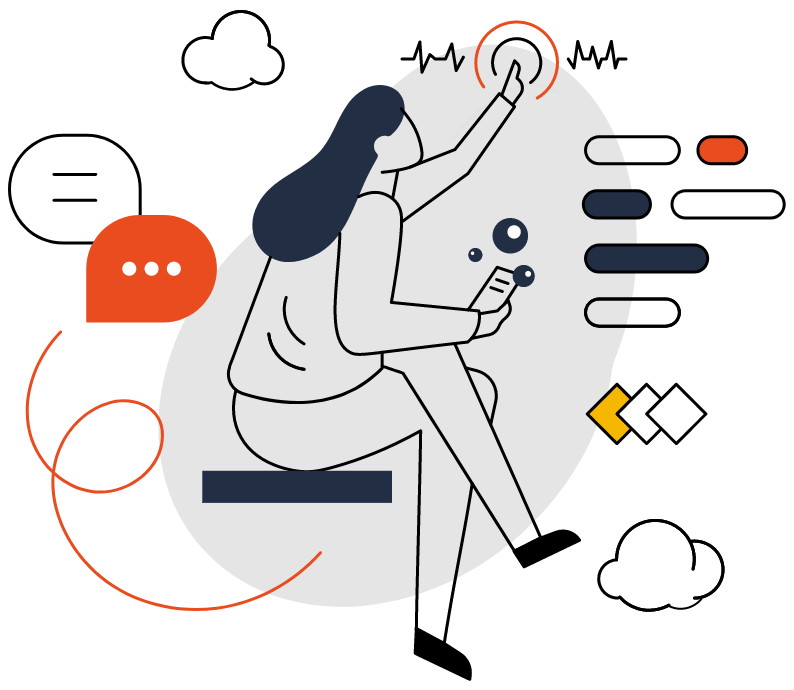 Event Engagement: involve your participants before, during and after an event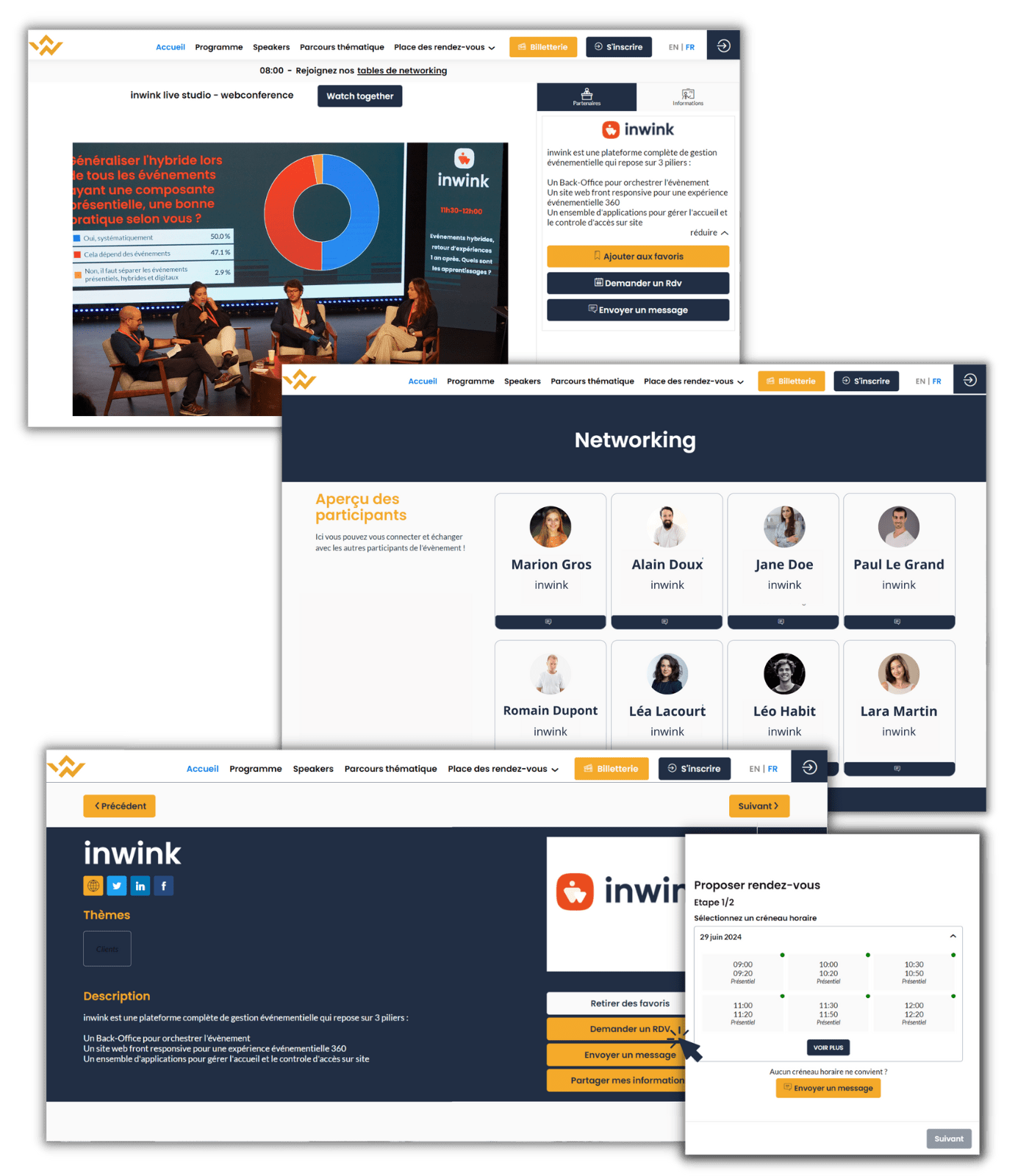 Event Engagement in the spotlight
They have successfully implemented different features of Event Engagement
With inwink Event, you are the true owner of your data
At inwink, we work continuously to guarantee the integrity and availability of your data.
Request a demo
Data partitioning
Your event data is partitioned by default and not mixed with other event's data.
Centralization of all your data
Organize all your events on a secure platform and get a 360° view of your participants.
Data Activation
Activate our ready to use data bridges for leading CRM, marketing automation, analytics or advertising solutions and continue to engage your audiences with your internal tools.
API
Connect inwink Event to other systems through open API; we provide all the necessary documentation.