Software editors, optimize your time.
Pilot your event strategy with inwink, the most configurable tool on the market to:
Industrialize your event marketing strategy (conferences, webinars, workshops, round tables…)

Create your

 flagship

​ event

Make your event a showcase for international communication

​
Offer a roadshow to your partners
Organize co-marketing events
Propose a roadshow to your customers
Create a user club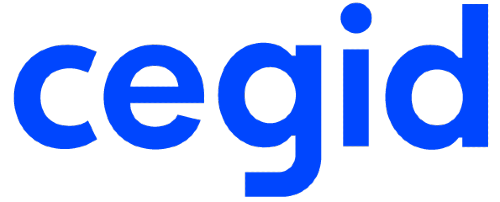 Why do software editors use inwink?
01.

Templatization

Quickly publish a website from several event and community templates and customize it with your colors: 100% white label!
02.

Your data

Your event data is, by default, partitioned and not mixed with other events' data.
03.

Centralization

Group all of your events and communities on a secure platform and get a 360° view of your contacts (participants – members).

How do software publishers use inwink?
Whether you're a pure player looking to generate your first leads, or an experienced publisher who wants to grow your customer base, customer acquisition via an event strategy remains an unbeatable method.
To help them reap the benefits of an event strategy, the inwink teams have accompanied many Tech players:
Cegid pilots its entire event strategy within inwink to orchestrate different event formats:
Cegid On Air, a 7-stop tour of France, consisting of workshops and conferences,
Cegid Connections, its flagship event which brings together 107 speakers, 2037 participants and 27 technological partners.
Since 2016, Microsoft France's flagship event "Microsoft Envision" has been managed with inwink.
This one day in-person event, which brings together more than 15,000 visitors on the theme of digital intelligence, includes 45 feedback sessions and demonstrations presented by more than 80 speakers.
Over the last few years, putting the human touch back into customer relations has become an essential strategy for some tech companies.
The inwink teams have worked with several software editors in the following instances:
The Dell Technologies Forum annual tour is planned for 40 dates:  Athens, Brussels, Bucharest, Dublin, Helsinki, Lisbon, Madrid, Milan, Munich, Oslo, Paris, …
Dell EMEA chose inwink to industrialize the organization of this roadshow by creating a model event website. This website was then duplicated and translated into more than 15 languages for each date of the tour.
Botify Connect is a series of events (face-to-face and online) for marketers, SEO experts and key partners.
In 2022, Botify used inwink to organize 3 editions of this event in Paris, London and New York to discuss the latest developments in organic search.
Génération Géo is an educational hub where ESRI technologies are provided almost free of charge to a hundred universities and research programs.
The development of new B2B communities is at the heart of ESRI France's global marketing strategy, which includes duplicating existing communities to industrialize the creation of new ones over the long term.
Enhance your partner ecosystem
Alone or as part of a joint effort, implementing an event strategy that includes your business partners can be incredibly effective.
Prestashop organizes its partner roadshow « PrestaShop Connect », an itinerant event offering regular meeting opportunities in Lyon, Bogotá, Rome, Bayonne, Barcelona, Kaunas.
Gathering between 120 and 220 participants and offering a program of 15 speeches per edition, the management of these roadshows is facilitated thanks to inwink, in particular through the use of duplicable event templates for a quick event website publication.
MikMak and Profitero joined forces to organize a co-marketing operation « Commerce Live 2021 » for European e-tailers. This online event, organized on inwink, showed very satisfactory results:
Registrations: 101% of the target reached
Participation rate: 132% of the target reached
inwink, a truly all-in-one platform for software editors