With OnSite Experience, differentiate your events from others by pushing personalization to the max.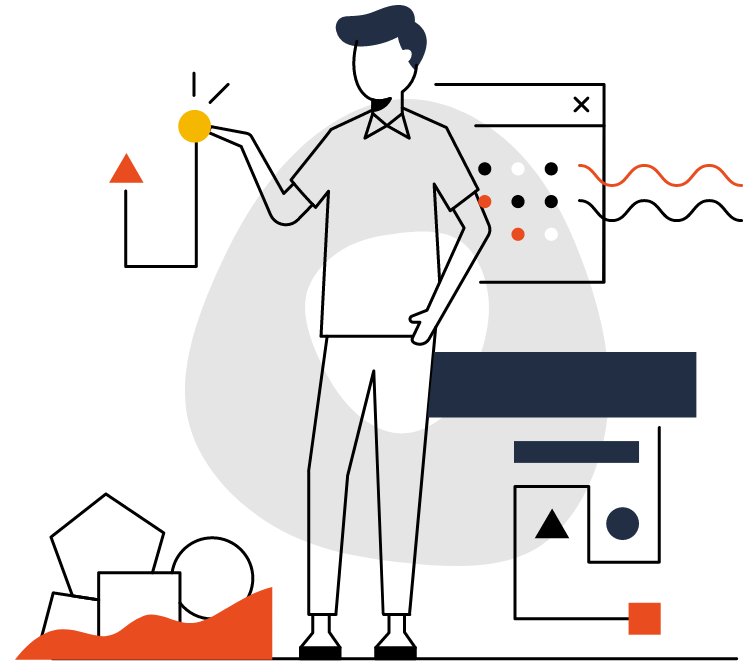 OnSite Experience: speed, flow, and quality
Automatically generate badges for your events using the different templates available (A4, business card size, digital, with a QR Code…)
Distribute badges to participants by email, online in their Participant Area…
Allow other participants and partners to scan badges
Allow the organizer to check participants in on a tablet / mobile phone
Allow participants to self-check-in and print their badges on the day
Monitor and evaluate real-time attendance KPIs on site (scans at multiple entry points)
Scan participant badges at the main entrance or in a specific area
Trigger actions (email, notification…) when a certain category of participant arrives (VIP, speaker…)
 Connect your badge printer directly to the platform
Provide partners with an app (iOS and Android) to scan badges of people they speak with at the event or as they enter a session (conference or workshop)
Allow the download of contact information from the Partner Area
Determine which members of the partner's team are authorized to use this feature
Create a specific post-scan form to record information which will provide context for getting in touch with the participant post-event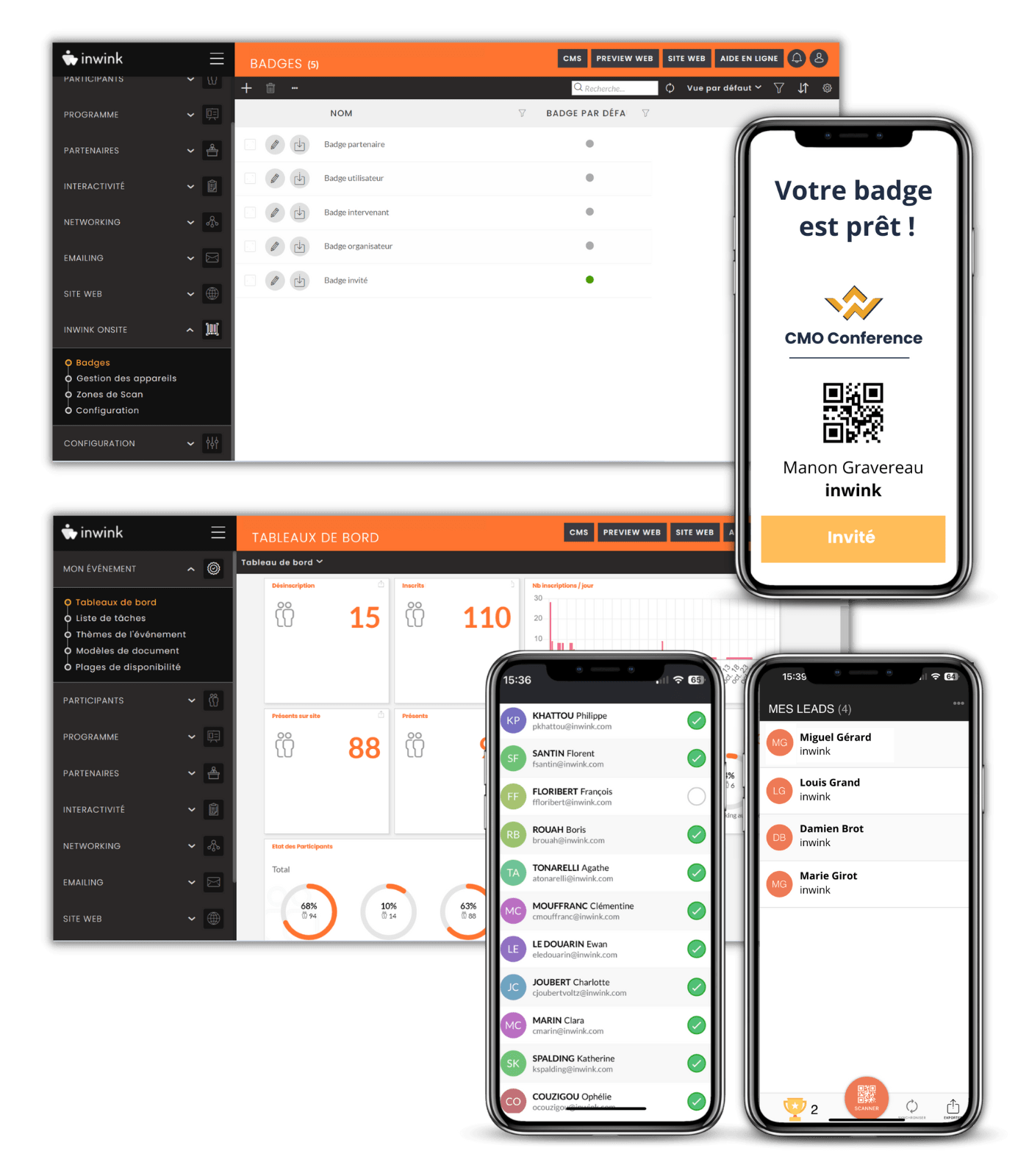 inwink OnSite Experience in the spotlight
With inwink Event, you are the true owner of your data
At inwink, we work continuously to guarantee the integrity and availability of your data.
Request a demo
Data partitioning
Your event data is partitioned by default and not mixed with other event's data.
Centralization of all your data
Organize all your events on a secure platform and get a 360° view of your participants.
Data Activation
Activate our ready to use data bridges for leading CRM, marketing automation, analytics or advertising solutions and continue to engage your audiences with your internal tools.
API
Connect inwink Event to other systems through open API; we provide all the necessary documentation.