Why and how to industrialize your event strategy using a single tool?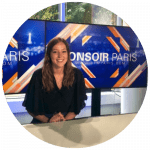 Eloïse Pain, Event Production Manager at Altice Média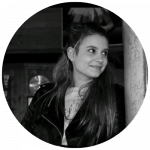 Mélissa Roux, Event Project Manager at Altice Média
events using inwink in 2022
contacts in inwink's audiences
Context
As France's 3rd-largest private media group, , Altice Média's editorial offering combines:
Continuous national and regional news,
Entertainment with its flagship brands BFM (BFMTV, BFM Business, BFM Paris and other regional BFMs) and RMC (RMC, RMC Découverte, RMC Story, RMC Sport), among others.

The events organized by Altice Média's teams are varied in nature: awards ceremonies (50% of event activity), competitions, in-person or digital trade shows, conferences, public relations events…
These range from "Satellite" events promoted by Altice Media Group brands to packaged events at the request of partner companies.
Objectives
Since 2020, the teams have relied on the inwink B2B event management platform to meet 3 objectives:
Manage a wide variety of events on a single platform.
Deliver quality content to audiences on a continual basis.
Collect event data to better understand audiences.
Strategy
How do you manage a wide variety of events on a single platform?
The events organized by Altice Média vary in format and purpose.
The choice of event platform was therefore a strategic one, as it had to be able to adapt to all these events and offer a wide range of functionalities to meet the precise objectives of each one.
Here are just a few examples of events organized by Altice Média teams with inwink:
Type of events : on-air event, dedicated to the RMC brand
Event specifics : For this event, we need to be able to centralize all registrations and submissions, and orchestrate 6 regional ceremonies, followed by a major national ceremony.
This means we need to be able to continuously upgrade the event site and manage an umbrella structure covering the sites for the different regions under the national event.
Number of applications in 2022 : Nearly 1,000
Number of participants in the 2022 final: 244,000 viewers

BFM Awards
Type of event: Business and PR
Event specifics: This awards ceremony must be seen by as many people as possible, and at the same time have a very premium component reserved for a selection of VIP guests.
At registration, it must be possible to assign different statuses to the participants and the event management platform must be able to treat categories of participants differently, both in terms of communication and in the actual running of the event.
Number of participants in 2022: + 500 participants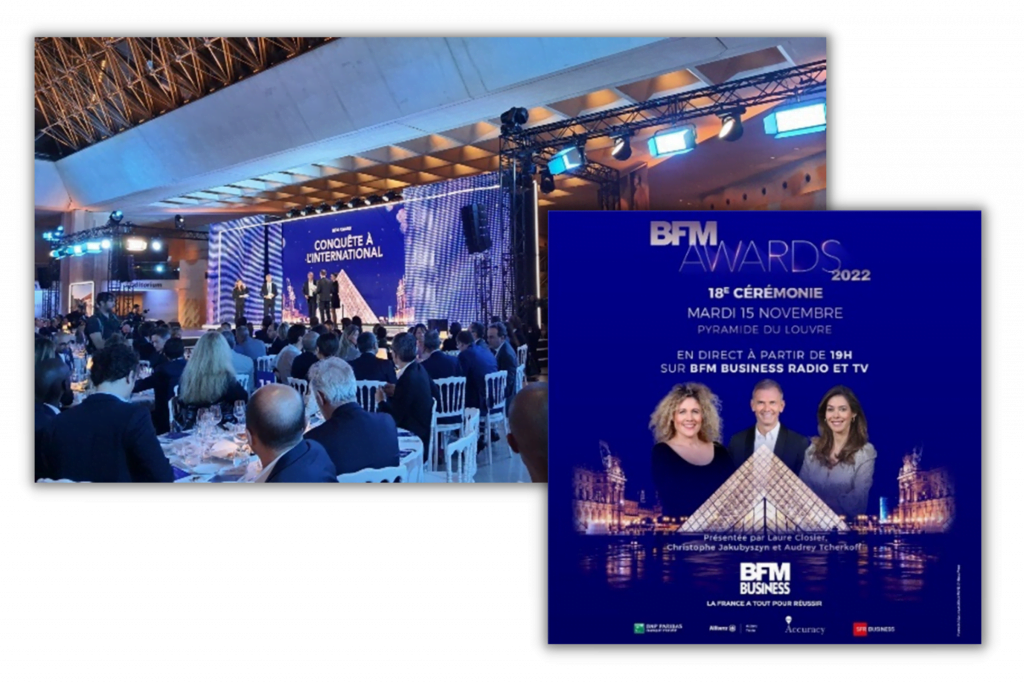 Impact PME and Sommet BFM Patrimoine :
Type of events : in-person trade shows
Specificities of these events: these events must enable partners to showcase their products and services, and to promote the content of the conferences they sponsor.
The inwink event platform makes this possible by creating partner spaces and managing the program, highlighting the conferences hosted by each one.
Impact PME 2022 : + 3,000 registrants
Sommet BFM Patrimoine 2022 : + 2,000 registrants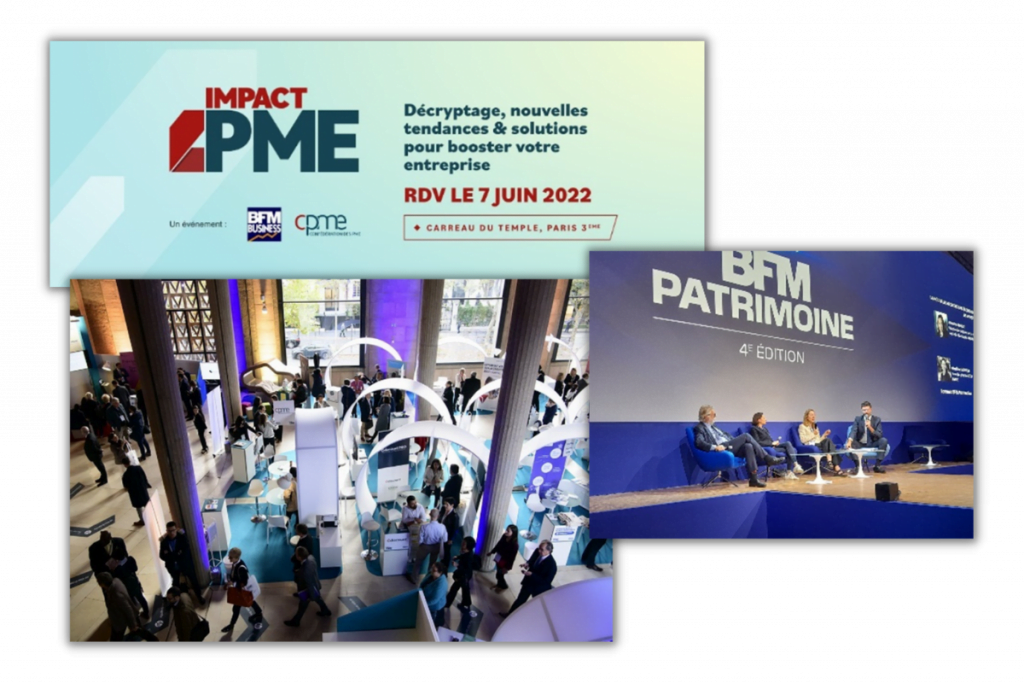 Accenture Sustainability Days
Type of event: packaged event for a partner
Event specifics: In this instance, the inwink event management platform was used for:
Management of the event website
Registration, as well as highlighting the programme and speakers
Replay of animated sessions by registrants after the event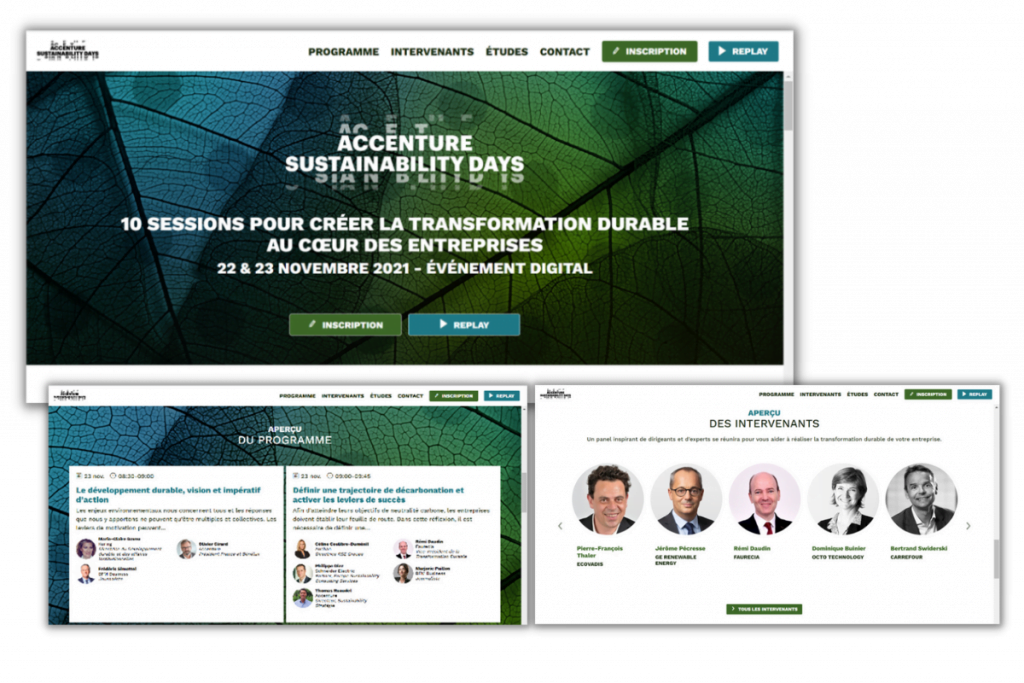 inwink's ability to create event templates, which are then duplicated when necessary, greatly helps the 5-member Altice Média team.
We duplicate events that take place every year and then it's just a matter of updating the content. It only takes a few hours to get an event website up and running. Eloise Pain
In the event of a new event format, the ease of use of the inwink platform means that teams can quickly create a new template from scratch.
If we need a new template for a broadcast, for example, it takes less than a day to create a working website. Eloise Pain
The use of inwink offers the team the hability to industrialize its event strategy.
How do you deliver quality content to streaming audiences
Altice Média can capitalize on its in-house skills to offer audiences quality content on a very frequent basis. A team of editorial writers is on hand to provide programme content for the different events.
In terms of video content, during digital and hybrid events, sessions are streamed live:
We're lucky enough to be in a TV studio. Sessions are recorded live from our sets. The technical team gives us the codes for broadcasting the live stream, which we integrate directly into iframe on inwink. It's very simple.
inwink's HD broadcasting capability enables very high-quality transmission, which is not altered in any way for viewers.
How to collect event data to better understand audiences?
For Altice Média, audience knowledge is at the heart of an event's success.
That's why the selection of inwink as its event management platform was decisive, in particular for its ability to put data at the heart of the system. With inwink, event data is fed back into the back-office in real time and can be analysed by the teams.
This data corresponds to:
Information entered by participants on the registration form
Conference and workshop registrations prior to the event
Content consumed during the event (video for digital events and live tracking via badge scans for in-person events)
Results
The inwink event management platform allows the Altice Média team to offer a industrialize its event strategy with the providing of a multitude of diverse events to its audience, at a very regular pace:
More than 100 events organized with inwink in 2022
More than 50,000 contacts managed since 2020
inwink serves us on a daily basis and enables us to nourish our events database. We can easily retain registrants and participants by offering them a multitude of other events and content written by our editorialists, all while complying with the GDPR.  Eloise Pain